« Back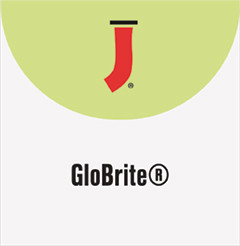 GloBrite® is a thin gauge, flexible glow-in-the-dark film coated with a permanent acrylic adhesive designed for indoor graphics.
It has a matte HD print receptive surface layer which provides excellent printability.
Glo Brite's® photoluminescent properties make your graphics unique and memorable.
Easy to use and can be digitally cut into any shape.
Applications include event signage, promotional signage, retail signage/ point of purchase, safety signage and wayfinding,
Compatible with solvent, UV curable and thermal transfer systems.
| Catalog # | Width (in) | X | Length (ft) |
| --- | --- | --- | --- |
| AAWall01-GB-3 | 27 | X | 10 |
| AAWall01-GB | 54 | X | 50 |
| AAWall01-GB-2 | 54 | X | 150 |