« Back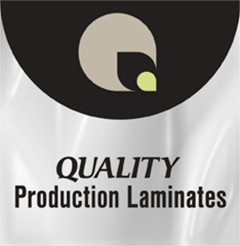 Quality Production Laminates are 3.5 mil pressure sensitive vinyl films that add quality to your graphics and provide protection from the elements.
Smooth clay-coated liner allows for a better wet-out look on your graphics.
Provide protection for short term outdoor graphics at a cost-effective price.
Available in gloss, lustre and matte.
Gloss
| Catalog # | Width (in) | X | Length (ft) |
| --- | --- | --- | --- |
| 0485154 | 54 | X | 150 |
| 0485160 | 60 | X | 150 |
Lustre
| Catalog # | Width (in) | X | Length (ft) |
| --- | --- | --- | --- |
| 0486154 | 54 | X | 150 |
| 0486160 | 60 | X | 150 |
Matte
| Catalog # | Width (in) | X | Length (ft) |
| --- | --- | --- | --- |
| 0487154 | 54 | X | 150 |
| 0487160 | 60 | X | 150 |