« Back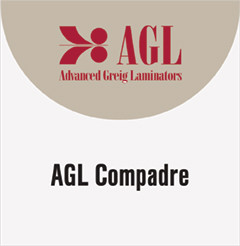 The Compadre is an entry level laminator designed to satisfy the small to medium sign shop market. This laminator incorporates AGL's original nip roll design and configuration. The Compadre allows for more reliable print laminating and mounting at faster throughput speeds. Features include:
Six inch diameter steel, rubber covered nip roll assembly concentrically ground and finished yielding less print distortion and wrinkling.
The top nip roll features preset heat assist for warming up pressure sensitive over-laminates resulting in a perfectly smooth output.