« Back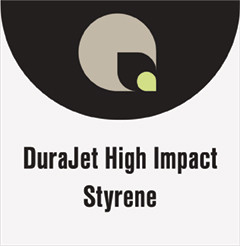 An economical rigid substrate specially treated with our proprietary UV coating for optimal print results.
Double White, litho grade polystyrene.
Print treated on both sides for optimum ink adhesion with digital printers.
Made from 100% virgin resin.
20 mil film is wound on a 6-inch core to minimize curl set.
Compatible with UV Curable Printers.
| Catalog # | Width (in) | X | Length (ft) |
| --- | --- | --- | --- |
| 15 mil | | | |
| 61554 | 54 | X | 150 |
| 61554-400 | 54 | X | 400 |
| 61560 | 60 | X | 150 |
| 61560-400 | 60 | X | 400 |
| 20 mil | | | |
| 62054 | 54 | X | 150 |
| 62054-400 | 54 | X | 400 |
| 62060 | 60 | X | 150 |
| 62060-400 | 60 | X | 400 |