« Back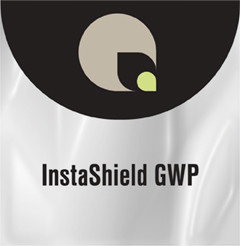 InstaShield GWP is a gloss white polypropylene film with a permanent pressure sensitive adhesive.
When clear or transparent graphics need to be backlit, this product is the perfect solution.
InstaShield GWP provides a translucent layer between the graphic and the light source, reducing hot spots and preventing the light fixture from being seen.
| Catalog # | Width (in) | X | Length (ft) |
| --- | --- | --- | --- |
| 0490838 | 38 | X | 150 |
| 0490800 | 51 | X | 150 |
| 0490854 | 54 | X | 150 |