« Back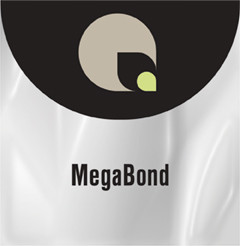 Our most aggressive mounting adhesive. MegaBond features a high tack rubber adhesive coated to both sides of a white polypropylene film. The white carrier film prevents bleed through when mounting prints to black or dark colored boards.
One of our most economical and versatile mounting adhesives.
Features a unique moderate-tack rubber adhesive that facilitates print positioning.
Form permanent bonds to most common laminating boards and virtually all grades of print media.
Less susceptible to heat and moisture.
| Catalog # | Width (in) | X | Length (ft) |
| --- | --- | --- | --- |
| 0470835 | 25 | X | 200 |
| 0470840 | 31 | X | 200 |
| 0470845 | 31 | X | 400 |
| 0470837 | 38 | X | 200 |
| 0470850 | 41 | X | 200 |
| 0470860 | 41 | X | 400 |
| 0470855 | 43 | X | 200 |
| 0470865 | 43 | X | 400 |
| 0470870 | 51 | X | 200 |
| 0470880 | 51 | X | 400 |
| 0470897 | 54 | X | 200 |
| 0470884 | 61 | X | 200 |