« Back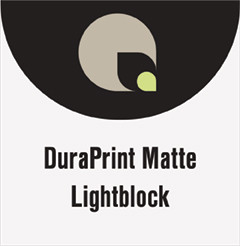 Polyester film with a durable scratch resistant coating that is compatible with solvent, UV curable and latex inks.
The base film is a matte white top layer fused in manufacturing to a grayback block-out layer that will not split, curl, buckle, or warp providing for a dimensionally stable final product.
The block-out layer hides the display hardware and eliminates light transmission that can weaken image density.
| Catalog # | Width (in) | X | Length (ft) |
| --- | --- | --- | --- |
| 6 mil | | | |
| 6436 | 36 | X | 100 |
| 6442 | 42 | X | 100 |
| 6450 | 50 | X | 100 |
| 12 mil | | | |
| 9136 | 36 | X | 100 |
| 9150 | 50 | X | 100 |