« Back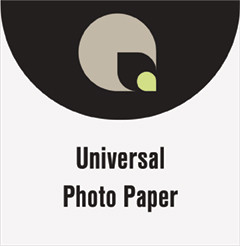 Has a high opacity base, coated with two ink jet layers to control dot gain and facilitate lamination.
Available in Satin.
Back coated to promote mounting.
Works with hot or cold laminates.
Accepts 400% ink saturation, is bright white and dries quickly.
Main applications include: Indoor Signage, Posters, Point of Purchase sales, business presentations and exhibit and trade show graphics.
| Satin Catalog # | Width (in) | X | Length (ft) |
| --- | --- | --- | --- |
| 3324 | 24 | X | 100 |
| 3336 | 36 | X | 100 |
| 3342 | 42 | X | 100 |
| 3350 | 50 | X | 100 |
| 3354 | 54 | X | 100 |
| 3360 | 60 | X | 100 |