« Back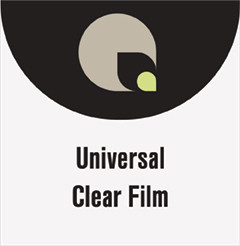 Extremely clear polyester film with a removable side strip. The universal topcoat is designed to provide excellent print performance and still maintain the extreme clarity of the film.
For use in all wide format ink jet printers that use either dye or pigment based aqueous inks.
These features combined with physical robustness make Universal Clear Film the media of choice for the most demanding of applications.
| Catalog # | Width (in) | X | Length (ft) |
| --- | --- | --- | --- |
| 7824 | 24 | X | 75 |
| 7836 | 36 | X | 75 |
| 7842 | 42 | X | 75 |
| 7850 | 50 | X | 75 |
| 7860 | 60 | X | 75 |