« Back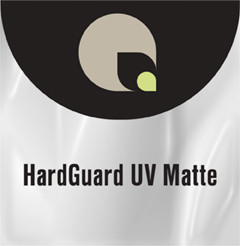 A low-glare polyester film with a low-melt adhesive system and UV inhibitors.
Perfect solution for high-quality finish and durable tradeshow displays.
It is suitable for single- or double-sided applications, and its matte finish eliminates glare and reflection.
Low Gloss
Scratch-resistant
High clarity and excellent bond to heavy ink coverage.
Thickness 3 mil.
| Catalog # | Width (in) | X | Length (ft) |
| --- | --- | --- | --- |
| 3 Mil | | | |
| 0880200 | 12 | X | 500 |
| 0880218 | 18 | X | 500 |
| 0880220 | 25 | X | 500 |
| 0880235 | 38 | X | 500 |
| 0880240 | 43 | X | 500 |
| 0880250 | 51 | X | 500 |
| 0880260 | 55 | X | 500 |
| 0880280 | 62 | X | 500 |