« Back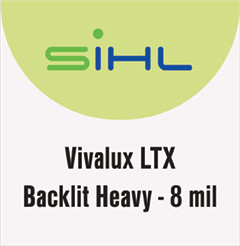 An 8 mil matte backlit specially formulated for the latex platform. It's ultraabsorbent matte coating is designed to produce maximum image performance, black density, and color vibrancy with HP® latex inks.
Ideal for large displays and lightbox applications.
Waterproof - Suitable for outdoor displays such as drive-up menus and bus stands.
| Catalog # | Width (in) | X | Length (ft) |
| --- | --- | --- | --- |
| 3747-36100 | 36 | X | 100 |
| 3747-42100 | 42 | X | 100 |
| 3747-54100 | 54 | X | 100 |
| 3747-60100 | 60 | x | 100 |